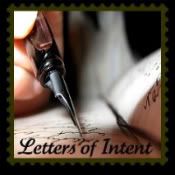 Brought to you by Julie @
Foursons
.
Dear Little Dude,
I'm tired, okay? I'm sorry that you are teething, but there is nothing I can do about it. I give you Motrin, we cuddle, we laugh, you have a bottle, I put you to bed, you commence with the wailing. I get you out of bed; you don't want a teether, you're not hungry, you don't want the facecloth, you don't want me rubbing your gums, and as soon as I put you to back to bed you start this crying business again. It needs to stop. Seriously. I am all done, baby.
Alllll done
. I am also WAY ALL DONE being woken up two or three times in the middle of the night. I am taking care of all your little baby needs before bed so I don't have to be coming down in the night to settle you back to sleep. One of these times I am going to break my damn neck on the stairs because my brain, which is supposed to be at the helm, is still actually asleep. If you could just tell me what you want, I would try to do accommodate you. If all you want is to yank my chain, which is what I think is really going on, sorry. I'm not that kind of Mama. You'll have to get over your adorable little self and cry yourself to sleep. I'm not going to play the game tonight. It's been a stressful week and I have nothing in the tank except nausea. Just a few more days until your Aunty Meg comes to visit; she is a much less tired second-mother and has much more stamina. Tough it out, kid.
Love, Mom
Dear Hurricane,
Thank you so much for making me laugh today.
Yes, that guy was weeeeiiirrrrrddd looking
. Maybe next time you could tell me in a quieter voice. Also, you don't know this but after you went to bed, I came downstairs and laughed because you asked me why I was freaking out. Who taught you those words?
Oh yeah, me.
Love, Mom
Dear Princess,
Please,
please
stop taking your pull ups off during naptime. I am tired of scrubbing poop out of your carpet. It's very labour-intensive. Yes, I know we are going to replace the carpet soon, but come ON. Cut me a bit of slack, okay? I can't be changing your sheets every day or washing your toys all the time because you got poop on them, either.
Love, Mom