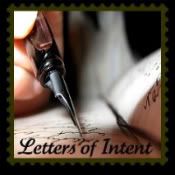 Brought to you by Julie @
Foursons
. Woof!
Dear Weirdo Lady Who Owns The Runaway Dog Who Was Living In Our Garage For 5 Days,
Listen, I know living out in the country allows us pet owners to get away with things that would not be allowed in the city. Nobody buys dog licenses out here. No one is going to call the dog catcher on you when your dog runs away. We all kind of watch out for each other's dogs. If you want to be afforded this same consideration, you need to be a more responsible pet owner. When your dog first showed up, I looked for posters or something with your dog's picture on it at the mailboxes and in town. Nothing. Weren't you worried about your dog? Seriously. Five. Days. I would be knocking on doors and checking the ditches along the highway if my dog was gone overnight.
You
asked
me
when
your
dog showed up here. Don't you know when she ran away?
These three things really pissed me off: you purposely do not get your dog yearly vaccinations because she's "just a mutt;" you have no collar and no tags for her; and this is at least the third time she's run away, according to you. If you don't want to get your dog's shots, fine. Personally, I think this is lousy dog-ownership but apparently not everyone gets vaccs for their dogs. At least get her a rabies vaccination every other year or so. Do you know how many rodents and bats there are around here? If your dog gets rabies from a badger or a bat and bites my kid, I will freak the fuck out and it will not end well for you.
Look, your dog can't be running around with no tags and no collar. Your dog was living in my garage for
five
days
because I had no idea who she belonged to. That's no life for a dog. Spend the five bucks and buy her a collar with a tag that you can etch your number into. Not everyone is going to put the effort into making posters in order to find you.
You need to either build her a dog run or pay better attention to her. In the winter, our gate is snowed open and our dog can get out. Fortunately, she is old enough that she doesn't go very far anymore when it's cold, mostly to the side yard to pee. Your dog is a puppy and will run away, obviously. In the summer, you can believe that our gate is closed when the dog is outside. That's called Being Responsible.
So, Irresponsible Pet Owner, if your dog shows up at my door again I will be giving
you
the What For.
Just sayin'.
Stone