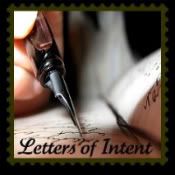 Brought to you by the letters
F-O-U-R-S-O-N-S
.
Dear Tiger Woods,
I, for one, am not surprised that your wife took a golf club to your SUV. What did you think would happen when you
inevitably
got busted for cheating? Haven't you ever heard of Miranda Lambert or Carrie Underwood? Woman are not just going to sit back and take this crappy treatment anymore. You should be feeling
damn lucky
that it was only the SUV that got the business end of your club. You know what amuses me the most? That you told a friend your wife went "all ghetto" on you. Excuse me? The woman who takes care of you and your kids and puts up with your enormous ego and then finds you cheating went "all ghetto" on you? QUEL. SURPRISE. I would be getting "all axe-murderer" on you, myself. It's funny how you accuse her of being ghetto when you're the one slinking around like some horny ghetto dog sniffing at all the females.
Oh yes. You may be worth a billion dollars, but you are still a dog. I hope she takes your worthless ass for everything. Oh, and nice role-modeling, by the way, I'm sure all the little boys who idolize you are taking notes.
Cochon
.
Disgusted,
Stone Fox